Mythen
After their journey along the Groninger Museum, the Rijksmuseum Enschede and the Jan van der Togt museum in Amstelveen, The Rembrandt Tower (Amsterdam), Kasteel Groeneveld (Baarn) and the Museum of Natural History in Rotterdam, the primal story of "the Phoenix" and the flow of desire in the installation "the Wave" converge together now in "Myths" between the pillars of the Bergkerk in Deventer. There is life In the light artwork "the Phoenix" with it's changing light sequence. And the soundscape takes you along the breath of "the Wave". Ulysses comes running towards you from some distant time, through the mearsureless sea of hope and passion, so close, you can almost touch him."Myths" brings us together in our struggle with finiteness, our desires in love, our dreams and fears. Imagined in large installations, gobelins, films and sculptures.
grateful to:
VSB fonds, Fonds Sluyterman van Loo
Prins Bernhard Cultuurfonds,Witteveen en Bos, Digital Confidence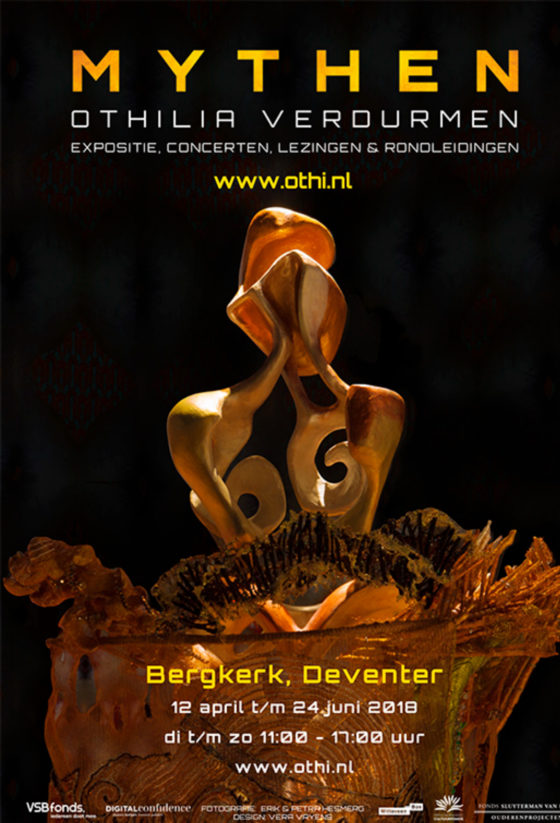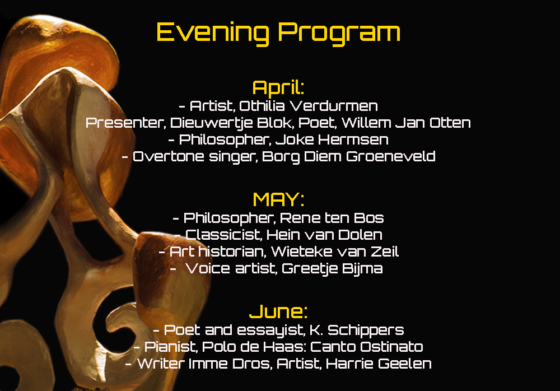 "Enchanting experience, you end in a mythical world"
"Wonderful, moving, but also wild and fiece. Othilia imagines not only the drama in old stories perfectly and in the finest detail, but she also does justice to the formlessness or, rather, its multiplicity."