Palace and Sea Velvet, Othi's Ark Velvet
Wall Velvets were realized In collaboration with Prints van Oranje .
Dimensions 1500 cm x 420 cm for the Palace and Sea items, 870 cm x 250 cm for Othi's Ark, executed in high quality velvet.

Realisation for The Kunsthalte, in collaboration with the Kunstenlab (2022).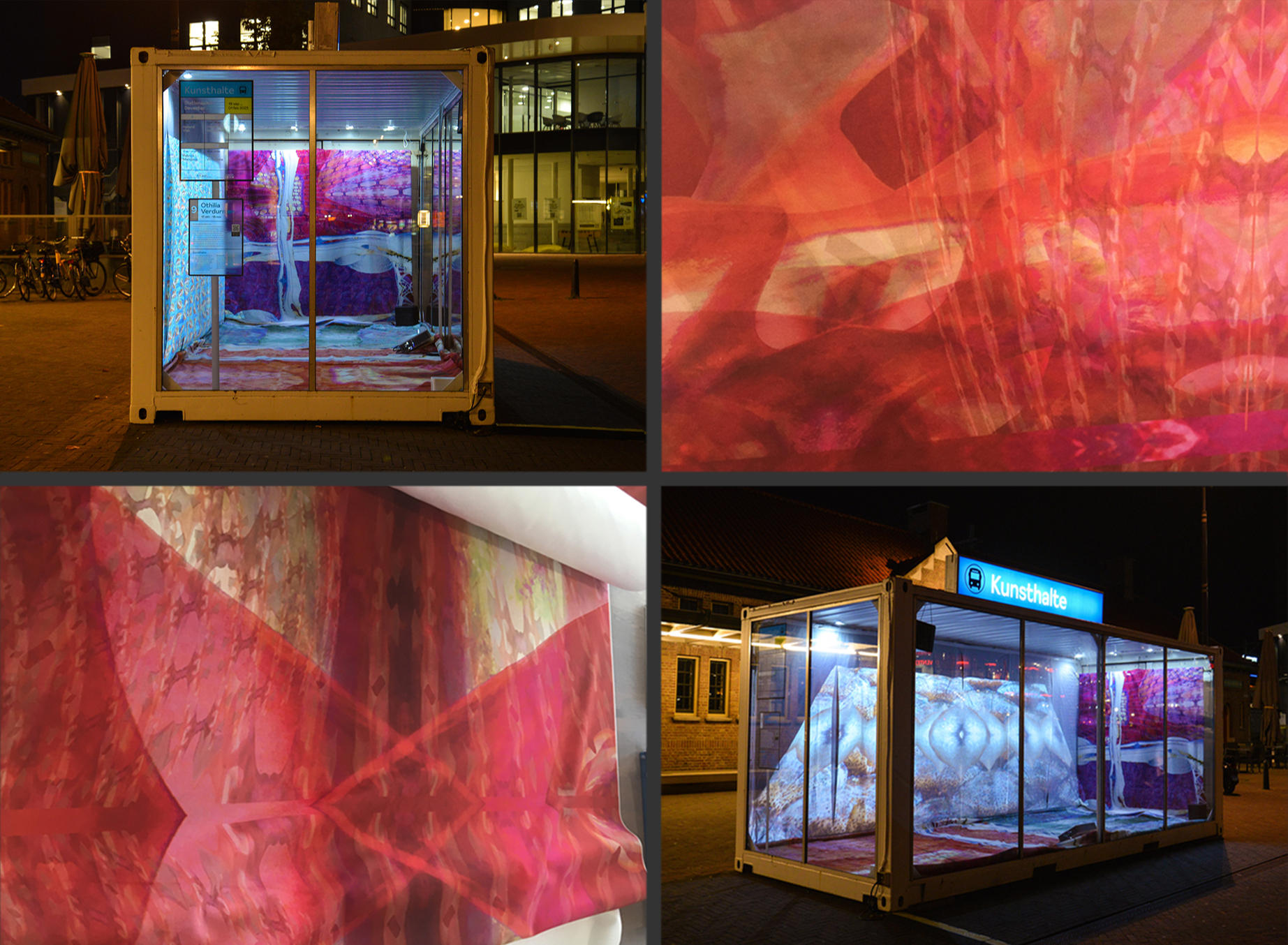 Works of art performed in opera velvet and enriched by embroidery. Size 120mx80cm. Creation for a solo exhibition at the Hengelo Theater in 2023.